Whatever you ride, you got to get some grabs going. Try a chicken salad, melon, or stale fish. When your ready to ride, be sure to lock in your seat belt.
Grabs are the funnest of all of skateboarding when your airborne. Try it.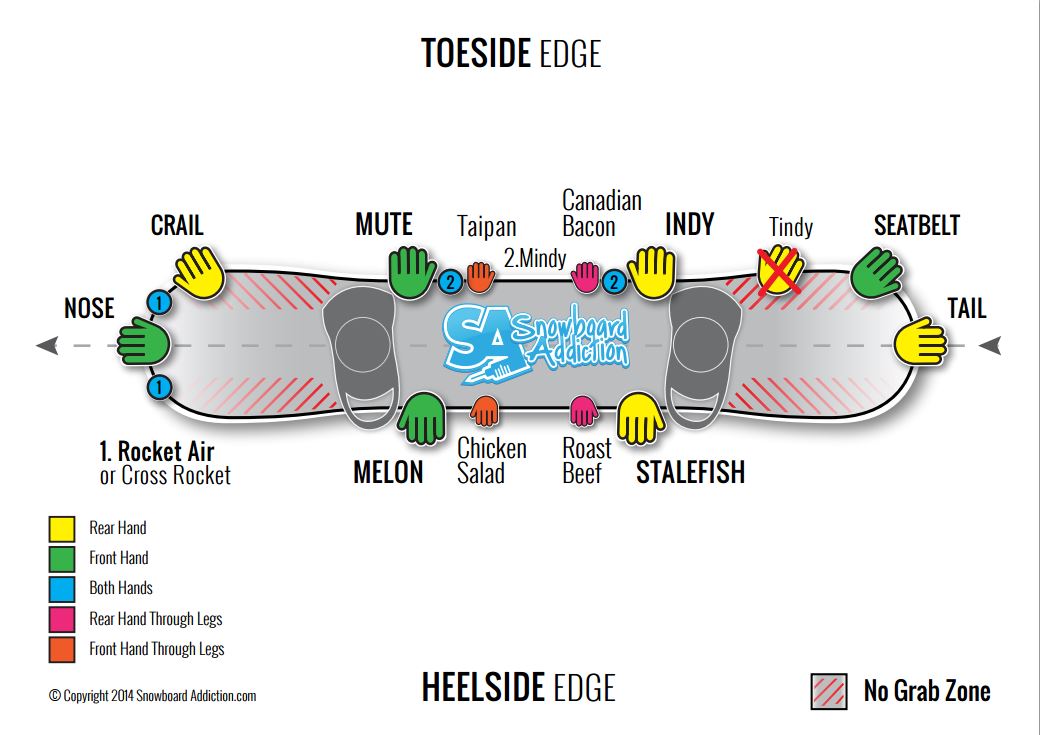 About some of the Grabs out there:
Stalefish: As the story goes, the Powell Peralta Bones Brigade was guest coaching at a Swedish skateboard camp in 1985. Tony Hawk did this grab for the first time and needed a name for it. That night, the camp cook served some questionable tasting fish for dinner, one thing lead to another, and the name stalefish was born.Jun 17, 2015.